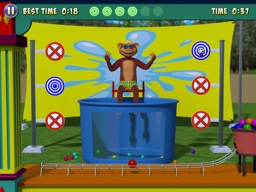 Throw balls to hit targets in this dunk tank carnival favourite. You'll test planning, timing, and fine motor skill to dunk the monkey.
---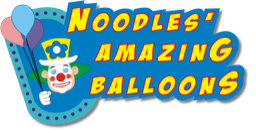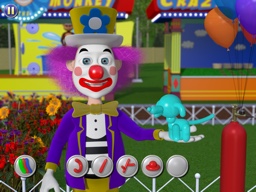 Noodles the Clown can make almost any balloon animal you can imagine. Get creative and design your own balloon masterpiece.
---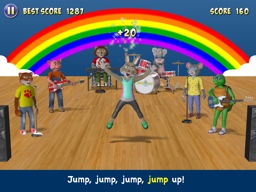 Teach Bonny Bunny how to dance in this game of rhythm and music, or sing along with 5 original songs.
---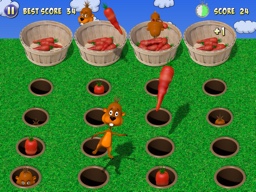 It's a fun and frantic fun game of quick reactions. Pick carrots as fast as you can, but don't pick a groundhog or he'll take a carrot.
---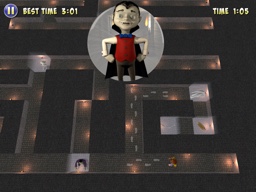 Find your way through the maze and past all the silly monsters. It's never the same maze twice in this mini adventure of exploration and discovery.
---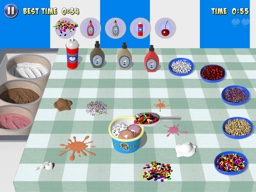 Sticky Penguin has more orders than he can handle. Pay close attention to the sequence of ingredients, and test your concentration in this hilarious sundae making race.
---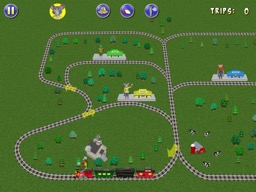 All aboard! You're the engineer on this train ride, and will have to use logic and planning to pick up all your friends.
---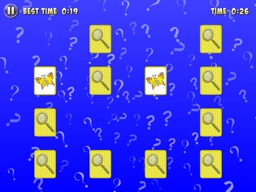 Is your memory as good as Emily the Elephant? You'll find out when you play Mystery Match.
---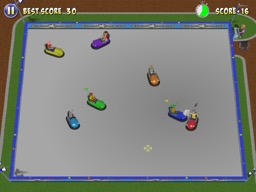 Everyone loves a bumper car ride, and you'll need strategy to bump cars with yellow flags while avoiding the car with the pirate flag.
---